Truc Mai Music House is a Vietnamese traditional music family through 3 generations. All family members are qualified to perform professional ethnic instruments and have performed throughout Vietnam and many countries around the world. We are one of the very rare families in Vietnam, which has two generations to be awarded the title of Artist of Merit in the field of "Performing Vietnam Traditional Music" by Vietnam government.
The bamboo instrument traditional family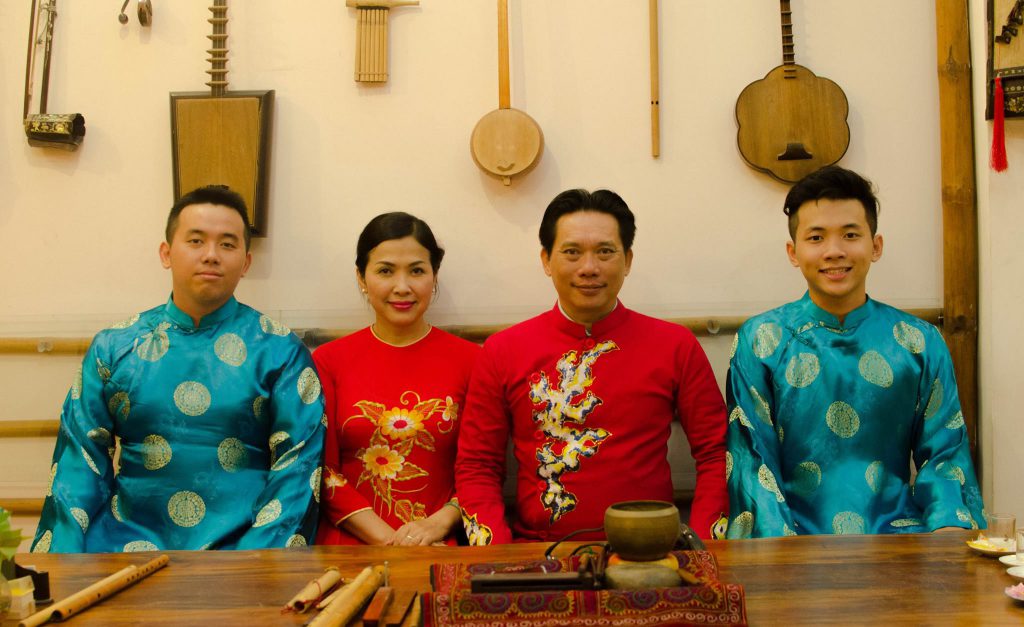 Truc Mai Family: Dinh Duy Thanh, Tuyet Mai, Dinh Linh, Dinh Nhat Minh (from left to right)
Dinh Thin, a meritorious artist, had been a very famous bamboo flute artist in the northern Vietnam, is the first generation of family. Dinh Linh, also is a meritorious artist, is the second generation. He is one the top bamboo flute artists in Vietnam at the moment. His wife, meritorious artist Tuyet Mai, also is one of the top bamboo instrument artists. Their two son, Dinh Nhat Minh, the third generation, is a young bamboo flute artist, was recognized as "Young Talent of Ho Chi Minh City", Dinh Duy Thanh is a traditional music performer and music teacher.